Email marketing is having a resurgence. Businesses report that conversion rates and ROI are up, and email is increasingly becoming the heart of digital marketing strategies by integrating with other channels in the marketing stack. Not only have rumours of its death been exaggerated, but the email channel is rapidly evolving to work even better and deliver more.
With Facebook boasting over 1 billion active users and Twitter boasting 255 million, it's tempting to believe that social media is the most effective way to reach the masses. These are impressive numbers, but what isn't so frequently shared are the statistics on email usage. The total number of worldwide email accounts was 3.9 billion in 2013, and projected to reach 4.9 billion by 2017, according to Radicati.
Email offers the cheapest way to reach out to customers and keep a brand top of mind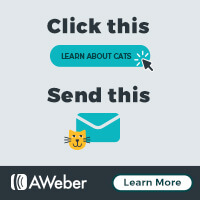 90% of email gets delivered to the intended recipient's inbox, whereas only 2% of your Facebook fans see your posts in their News Feed as Facebook limits the number of times your posts appear in the News Feed in an attempt to drive brands towards their paid advertising options.
On Facebook, if you post an update to your 10,000 fans only about 200 of them will even have a chance of seeing it in their News Feed. Alternatively, if you send an email campaign to 10,000 subscribers at least 9,000 of them would receive it in their inbox.
This means your message is 45 times more likely to be seen using email than Facebook.
Email marketing has become an increasingly effective way to interact with customers. The most common form of email marketing is electronic newsletters (e-newsletters), this can also include sending targeted messages or promotions to your customers to keep them engaged with your business.
Email marketing generally requires you to have a database of your clients' email addresses. It is important when collecting addresses from existing and potential customers that they agree to you contacting them at a later date.
TIP: Under the Spam Act 2003 it is illegal to send, or cause to be sent, unsolicited commercial electronic messages, including emails, instant messaging, SMS and MMS. You should always obtain permission from your customers to contact them via email marketing.
Half of all Australians prefer to read their emails on their mobile devices.
So what do we do for you with email marketing?
We Create email marketing campaigns to promote products or services.
Ensure marketing message is conveyed clearly and delivered properly to prospects. Ensure messages are sent in proper form and template.
Proofread emails for clarity, grammar, and spelling.
Managing Subscribers
Cost beginning at $50 an hour, however are able to put a monthly package together to ensure that you get the desired results.

[contact-form][contact-field label="Name" type="name" required="1″][contact-field label="Email" type="email" required="1″][contact-field label="Website" type="url"][contact-field label="Message" type="textarea"][contact-field label="Phone" type="text"][/contact-form]